Date Filed

14/07/2020

Location

Portland Marina

Lat/Long

50°34'N

2°27'W

Content complete to – (Date | Place)

14/07/2020

Portland Marina
This year's summer cruise promises to be very different due to continuing concerns with Covid 19.  We were able to contemplate cruising after the government allowed overnight stays in many types accommodation including pleasure craft but would marinas accept visitors? Can we go to France or the Channel Islands? What happens if there is a local lockdown?
After a windy weekend the wind moderated late on Monday 6th of July so we had supper on board in Suffolk Yacht Harbour and then anchored in the river at Stone Heaps, Shotley so that we could have a quick getaway at the crack of dawn the next day.
At 4am on Tuesday we motored through Harwich Harbour bound for Ramsgate or Dover.  The wind picked up enough to sail once we passed to the north of the Gunfleet Sands and we made very good progress under sail until we had passed North Foreland.  At this point we still had 2 hours of fair tide to run but the wind which had started out as NW had now backed to S and was on the nose, decision sails down and motor on to Dover but we phoned ahead to ensure Dover marina would let us in.  We berthed in the Granville dock which had several spare berths and looked much quieter than usual.
The forecast for Wednesday and Thursday was not good with strong headwinds and rain so we decided to stay put.  The rain moderated by midday Wednesday so we decided to go into town try a few shops and then have lunch.  This was our first pub lunch since lockdown and we landed on our feet by finding Cullins Yard a large converted dockside building which had a large sheltered interior ideal for social distancing in the rain.  On Thursday we revisited Dover castle, entry is by timed pre-booked ticket but even on the day all timeslots were available online and when we arrived at the castle it was very quiet.  Although English Heritage are limiting numbers the demand from visitors is even less than the limit, they are going to be very short of funds this year.
<![if !vml]>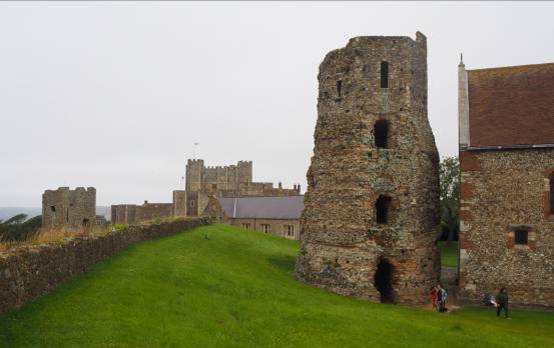 <![endif]>
On Friday we continued on our way to Eastbourne, early start again, this time to get out of Granville dock before the gates closed over the LW period.  Most of the passage was rapid sailing with reefs in the main and genoa.  The wind was fluctuating rapidly in strength and direction needing constant attention to sail trim challenging the crew to the extent that the auto-helm objected with a new error message never seen before in our 16 years with Sugar 'n' Spice.  After pressing a few buttons the auto-helm started working again and nothing was visibly wrong with it so it was a case of delving in the manual to find what the message meant.   Loosely translated it meant "dump the main I can't steer" a request racing crew will be familiar with.
We had our first evening meal out since lockdown at Simply Italian on the marina waterfront.  For a Friday evening it was very quiet with some empty tables even though they had been spaced out for social distancing.  It will take a long time for hospitality to get back to normal.
<![if !vml]>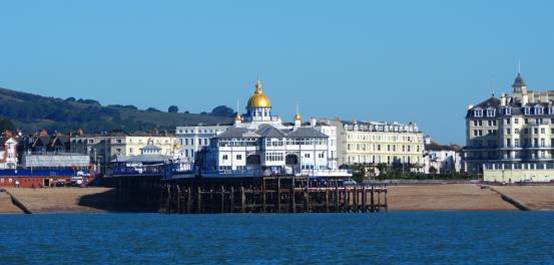 <![endif]>
Another early start on Saturday heading for an anchorage near the Isle of Wight.   After rounding Beachy Head the wind was on the nose but we had a pleasant sail until the wind increased to a steady F5 off Littlehampton.  We decided that we needed a well sheltered anchorage and headed through the Looe channel to Christchurch harbour.  With the tide foul as well we turned on the motor so as to enter the harbour before the tide got too low.  We passed a transatlantic 4 man rowing boat in the Looe channel a very odd sight and later heard them on the radio talking to the coastguard making for the anchorage at Osbourne house.  How they made progress against the wind we do not know but we saw them again on Sunday the other side of the Isle of Wight, maybe they didn't anchor but just kept rowing all night.
<![if !vml]>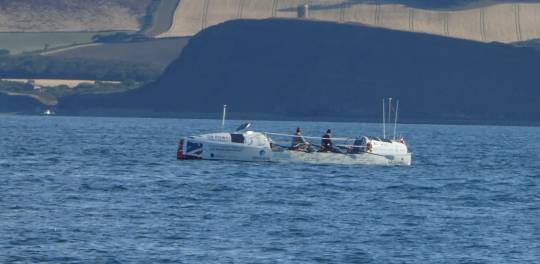 <![endif]>
We anchored behind East Head in the company of about 30 other boats busy but still room on a Saturday night.
Although the tide at for instance Dover gets about an hour later each day, as you go further west down the Channel the new high tide is earlier so if you need an early start to catch the tide this will be the case for several days.  Sunday was no exception and we motored through a windless Solent before catching a light but sailable breeze at the Needles arriving at Swanage our anchorage for the night, there is plenty of room to anchor here.  The beach looked quite crowded and there appeared to be a large gathering in the harbour perhaps outside a pub, we did not go ashore but had a quick swim around the boat.
Monday was yet another early start and while it still ensured a favourable tide the main reason was to get through the Lulworth Range before firing commenced at 09:30.  We contacted Portland Marina by radio and they claimed to be fully booked but could squeeze us in on the outside of the main pontoon.  The visitor pontoons at Portland are alongside berths arranged to allow rafting but rafting was being prohibited due to Covid.  The marina was taking reservations where many did not turn up consequently the visitor berths were fully booked but half empty, not a good way to run a business.  On Tuesday we had a walk around the top of Portland Bill past prisons, quarries, mines and marvellous costal views.
<![if !vml]>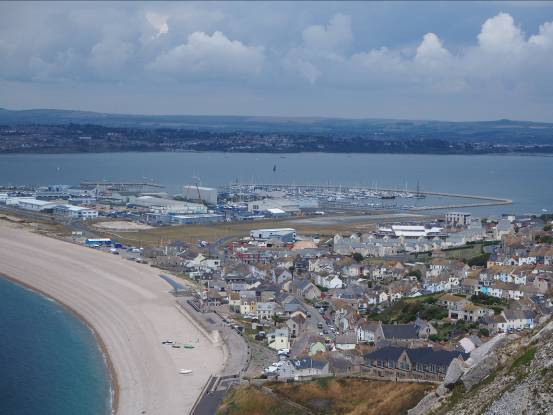 <![endif]>