Sylvia & Doug's Adventures in 2019.
Part 1 Winter & Spring
In January we proved my 'metal leg' was still setting off the airport scanners by seeking some sunshine in the Canary Island of Fuerteventura.  This time we stayed in a new hotel where most of the accommodation was 'cottages' in the grounds.  Not our usual thing, but ideal on this occasion & a bonus was the food, - a huge hot & cold buffet & very good!  We had a very pleasant time, & revisited most of the island. It was warm & sunny so we walked some favourites & swam most days.  We visited the town of El Cortillo (where we stayed on our first visit to Fuerte) & were delighted to find that despite rumours of massive development it hadn't happened, & it was still a nice location!
<![if !vml]>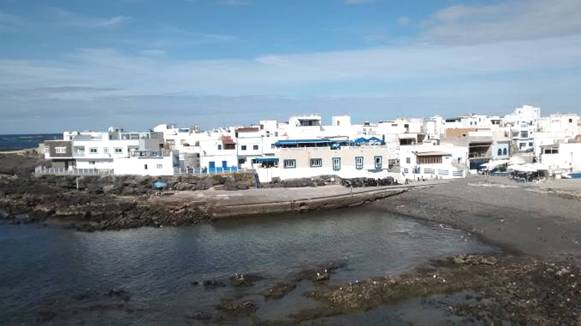 <![endif]>
Once back home we had a blitz on chores – around the house & garden, the boat to clean, antifoul & generally ready for cruising.  We fitted in some walks on the nicer weather days & caught up with friends & relatives.
In March with Sugar-n-Spice back in the water we went for some short local trips to run-in both ourselves & the boat. We visited the seals & birds just down the coast – always a favourite, & spent a weekend at Brightlingsea, where there are now berths that are deep enough for SnS.
<![if !vml]>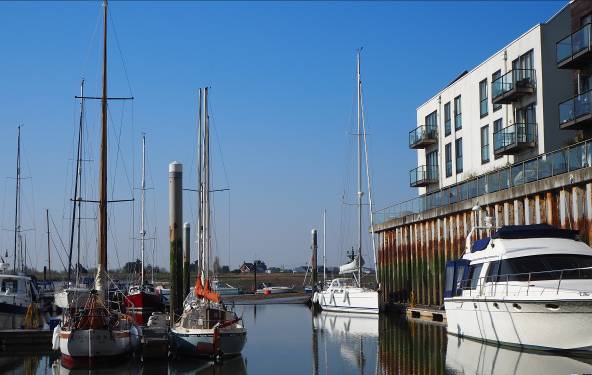 <![endif]>
Part 2 Summer Cruise
The aim this year to get as far south in Galicia (NW Spain) as quickly as possible. Mostly day sailing between places with good facilities  &/or nice anchorages so food fuel water spares laundry are readily available & transport walking, cycling & sightseeing are easy to access. Also for the Biscay crossings we might need to wait for good weather. So in mid May we set off south across the Thames estuary with first stop Dover.  Sugar-n-Spice achieved  notoriety when the Dover Lifeboat followed us into harbour filming for their series "RNLI Saving Lives at Sea" – I stress we had not been rescued & didn't know they were filming until we saw the program on TV after our return much later in the year.
<![if !vml]>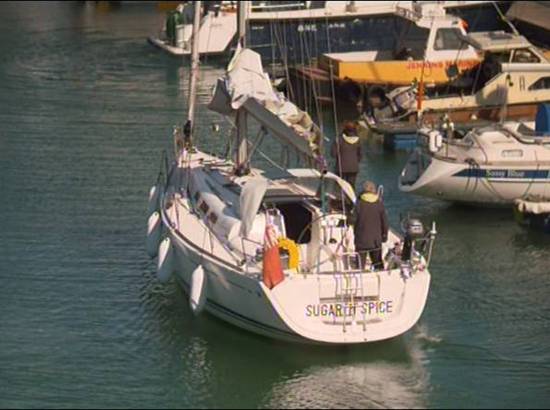 <![endif]>
So on to the Channel Islands, then with SnS in "charge" mode to Port Blanc, France then Camaret, our 'jumping off point' for A Coruna, N Spain. Very little traffic, the boat bustling, occasional strings of gannets & dolphin groups, a pod of Pilot Whales crossed our track & around midnight phosphorescent dolphins played in our wake – very special entertainment! & another dolphin super bow wave jumping display just short of A Coruna.
<![if !vml]>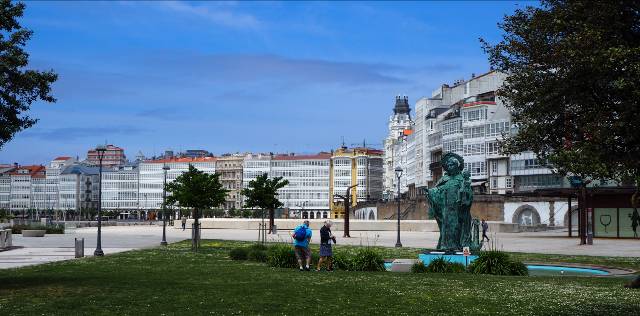 <![endif]>
The Biscay crossing took us just over 2 days, & we relaxed for a couple of days in this pleasant city, then with a favourable forecast for the notorious NW corner we headed S again.  We rounded the notorious Cabo Finisterre (end of the land) in calm conditions than we are unlikely to see again. With brief stops in some of the Rias & islands & a day at Praia de Barra kayaking & walking the beach with the locals – well one has to! So to Baiona, a nice place & last bigger town before the Portuguese border.
Back to Vigo RCN marina as some bad weather due. The marinero put us in 10m berth -very tight, the harbourmaster was not pleased. Took a hire car S to look at the border town La Guardia – pretty but SnS certainly couldn't fit in the harbour. Up river Minho along the border lies Tui, an attractive Spanish town with imposing churches (on Pilgrim's route to Santiago Compostela)
<![if !vml]>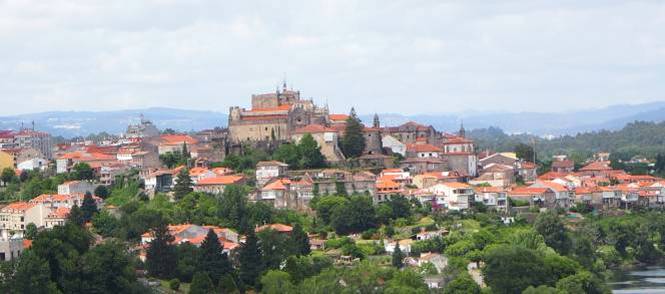 <![endif]>
It is connected to Valenca, its Portugese twin by a road bridge, So we joined the throng & walked across to Portugal. There were no formalities between the two & a flourishing market in the latter.
Back in Vigo we extracted ourselves from the very tight berth & headed to probably the most scenic of the Cies islands - Illa do Faro. We walked to the lighthouse & then up to the high point- the photo spot for the "bridge" between N & S parts of the island – we still have to compare previous photos to see what changes have occurred.
<![if !vml]>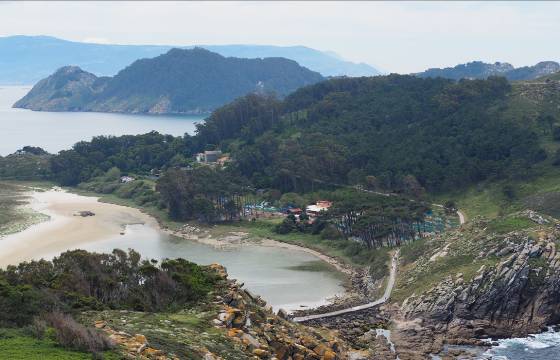 <![endif]>
We have kept our permit to anchor at these islands going, & have enjoyed the freedom it gives us to visit & enjoy them. Then quiet anchorages & island hopping up the coast to Villagarcia, Ria Arosa, where we left SnS to fly home for our mid trip catch up with friends & chores.
<![if !vml]>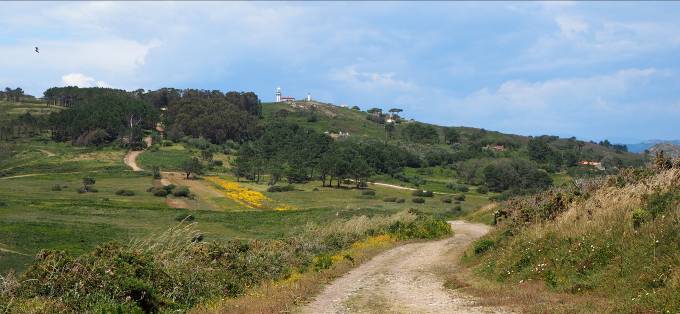 <![endif]>
A week later we returned, the boat was fine & we headed N. Then strong winds kept us at Muros. We walked a hilly loop behind the town, escorted by a large amiable hound who didn't understand the words 'go home'! Back round Finisterre we kept heading E. Some places we knew, A Coruna Gijon Santander, others were new Viveiro(heavy metal band playing all night) Ribadeo(picturesque town high above the river-nice-walks &ramshackle lift betweenlevels)
<![if !vml]>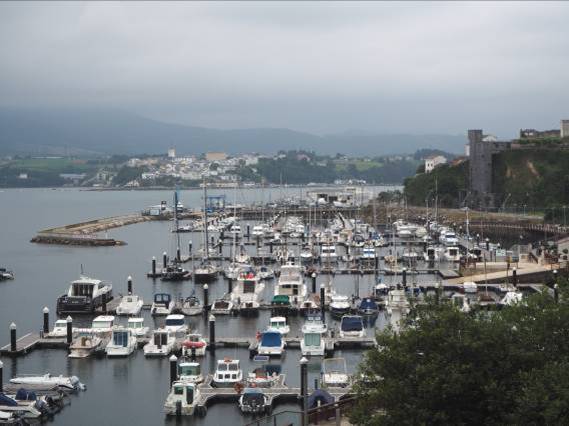 <![endif]>
Laredo(pretty&hilly)
<![if !vml]>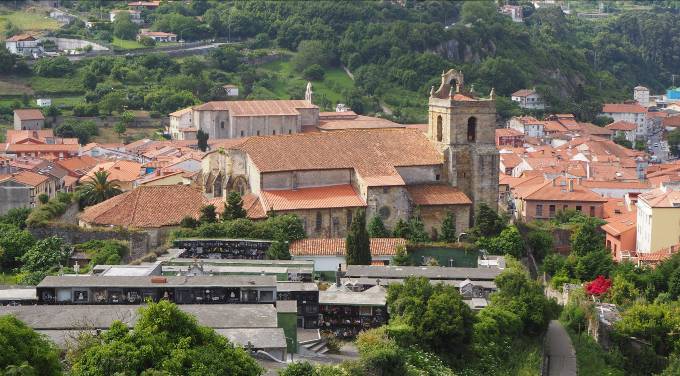 <![endif]>
CastroUrdiales(busy,pretty-but veryveryhot-we left!) at Getxo-Bilbao(racing fleet of J80s entertained us)
Bermeo-very few yacht berths on small pontoon-nice town(hilly nice park-interesting fishing museum).
<![if !vml]>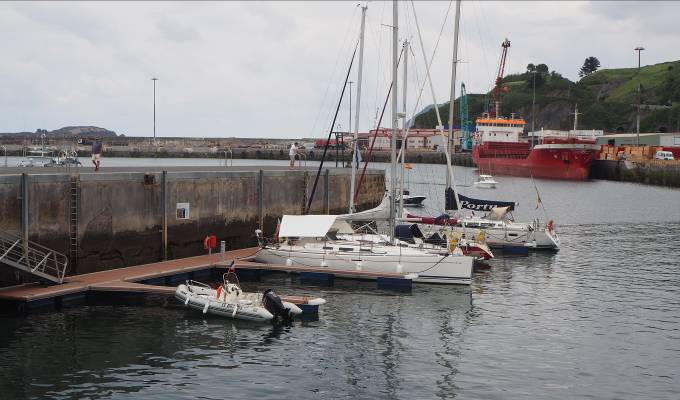 <![endif]>
Left there heading for Ile d'Oleron, France.  Some dolphins & later a pod of Pilot Whales. A fairly quick trip, mostly under sail so very economical on the diesel.  The bikes came out for trips to shops, Saturday Market & beaches for swimming.
Then up the French coast to Bourgenay-as nice as we recalled with this time acrobats & fire jugglers on the quay.  Then on to anchor behind Ile Noirmoutier, next Ile Houat- very crowded with boats & swimmers (including us). Next Port Louis marina & a stroll round the High town. More windy weather forecast so on to the shelter of Le Foret,& were there 4 days. The bikes came out for shopping-general & shellfish & we ventured on a bike trail toward Concarneaux. Big mistake, it was for serious mountain bikers (not us) & when it became a stone staircase I declined to go further, so we had to do some walking instead. The marina was by now overflowing with boats, & more coming in as we left.
Meeting our outbound route we were through the Raz du Sein & anchored S of Camaret then another anchorage near Morlaix.
<![if !vml]>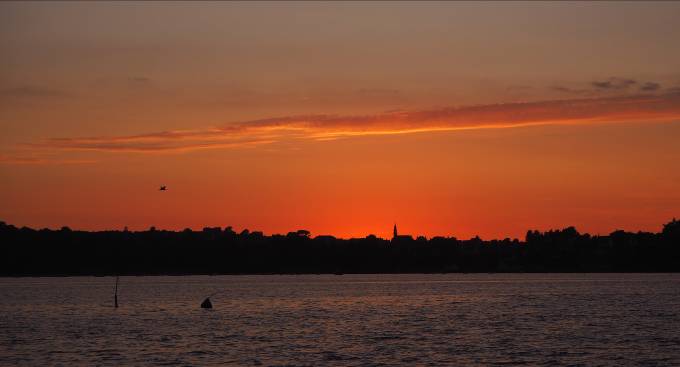 <![endif]>
Then Port Blanc, Guernsey, then anchor in Cherbourg Harbour & home in 2 more days (both of almost 100nm).  First Cherbourg to Eastbourne & finally Eastbourne to our home marina at Levington.
Total logged miles - 2219.4nm
Part 3 The Autumn
Since then we have only managed 2 very short local trips due to other commitments & unhelpful weather!  Both favourites though.
26/27Aug - To River Stour & back round Rough's Tower & we actually got a wave from someone on the helicopter deck
22/23Oct - To River Ore/Alde, because we hadn't been there this year; but we nearly sank to our necks doing a very muddy walk.
In September we did go to the Boat Show at Southampton as we haven't been for years.We made it more interesting by visiting NT Montisfont on the way down, a very pleasant house, walled garden & park.
<![if !vml]>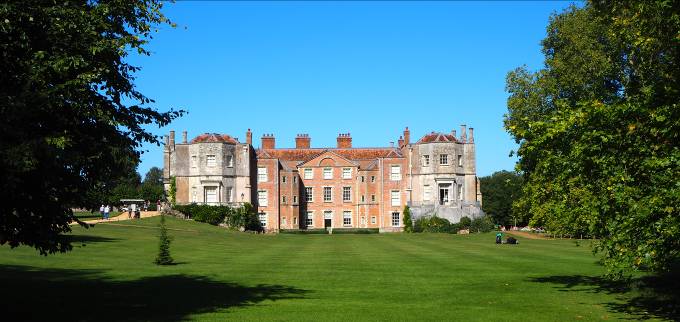 <![endif]>
Then Ranmore Common on the way back. My parents often went there to walk the dog.
For Doug's birthday we went to Greenwich & visited the recently revamped Cutty Sark as well as the Observatory & Museum – a long day.
We are still cycling & walking & have recently found some new walks in S Suffolk which have good views along the way.
<![if !vml]>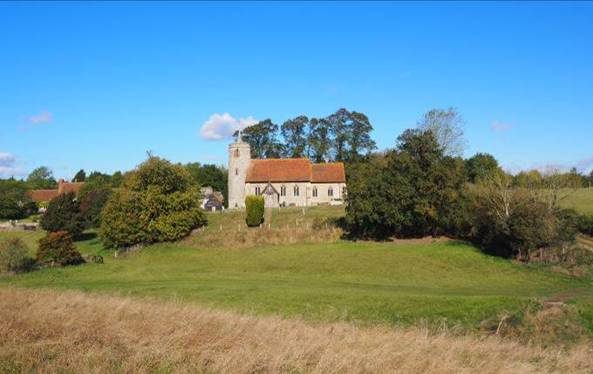 <![endif]>