Date Filed

12/06/2013

Falmouth

Lat/Long

50º 09' N

5º 04' W

Content complete to – (Date | Place)

6/5/13

Levington, Suffolk
After a rather fraught start to the year Sugar 'n' Spice was launched in early April.
We then dodged the worst of the 'spring' weather on various short trips to our local rivers.
<![if !vml]>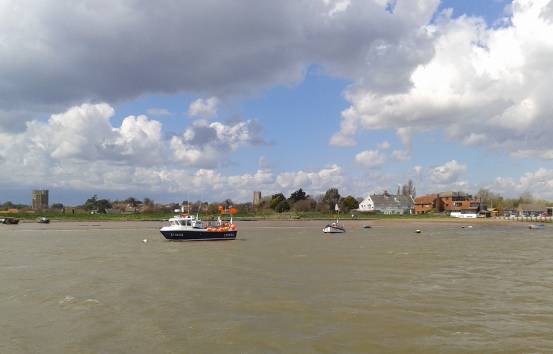 <![endif]>
On one we anchored in Walton backwaters & took the kayaks up Hamford water where we were surprised by the number of seals (& they were very surprised to see us!)
On another we saw a porpoise in Harwich Harbour – even more surprising given the amount of commercial traffic.
Then we ventured into the Deben & Alde rivers, both always a bit 'nail biting' the first time in the year as the sandy entrances shift in the winter storms.
In the Alde we had a lovely walk from Boyton Dock across the marshes & through Rendlesham forest (spring birds & bluebells).